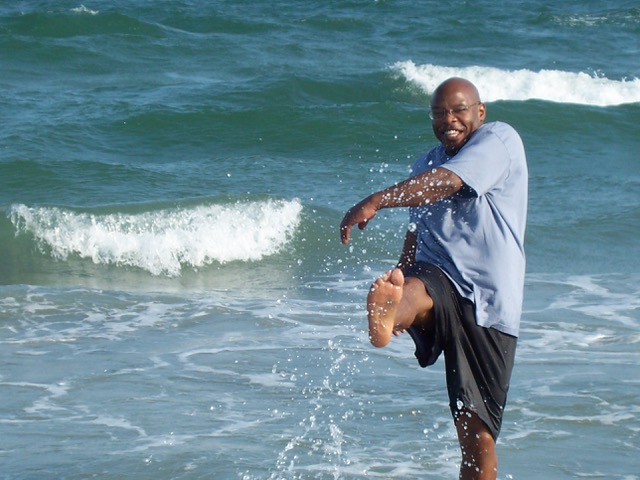 Edward Chapman lost nearly fourteen years of his life on death row. He endured the executions of several friends. He was cut off from his family, including his son. He wasn't able to hug his mother before she died.
Ed was innocent of the crimes for which he'd been sentenced to death. And in 2008, the state acknowledged that fact when a judge vacated his conviction and prosecutors dropped all charges against him, allowing him to be freed. He is one of twelve men exonerated in North Carolina after receiving a death sentence, and almost all of them are Black.
Yet, in the thirteen years since his release, North Carolina has failed to offer Ed the vindication he deserves: a pardon of innocence. A pardon is the state's way of atoning for a wrongful conviction. It would entitle Ed to compensation for his years of imprisonment, and would serve as both an apology and an official declaration of his innocence. His has been the longest appearing name on the governor's list of pardon requests, but year after year, through three administrations, no governor has ever granted it.
This is not for lack of evidence of Ed's innocence.
An investigation revealed that the case against Ed was a sham. No evidence connected him to the two murders for which he'd been sentenced to death. One of the two women likely died from an accidental drug overdose and if so, wasn't murdered at all. That woman was also seen alive by multiple witnesses after the last time Ed was known to have been in her company. In the second woman's death, the state hid two key facts: another man confessed, and a witness identified a man other than Ed at a photo lineup.
At trial, Ed's attorneys were both alcoholics who failed to do even the most basic investigation into his case. His lead attorney, Ed found out much later, referred to him using the N-word. [Read more about Ed's case here.]
The state released Ed from Central Prison with no money and no support. He had post-traumatic stress from his time on death row, but he was offered no mental health services to recover from his trauma. He received no help finding housing or employment, both of which proved extremely difficult because of the murder conviction that remained on his record.
Some people in his hometown of Hickory still believed he was guilty, and Ed was haunted by the idea that people saw him as "the worst of the worst." Perhaps unsurprisingly, the years since his release have been dogged by mental health struggles, addiction, and a series of chronic health problems worsened by the poor healthcare he received in prison.
Today, Ed is in a rehab center in Florida, trying to pull his life back together after a suicide attempt. He says that to have his innocence formally recognized would remove a great weight from his shoulders, and he hopes to start a non-profit with the compensation he would receive. He still considers North Carolina his home, and he'd like to return in 2022.
Even a toddler knows to say sorry when they hurt someone, but North Carolina has failed to take this basic step.
---
Please call and email today to ask Gov. Cooper to grant a pardon immediately to Ed Chapman, an innocent man who was sentenced to death. He was exonerated 13 years ago and has been waiting for a pardon of innocence ever since.
Call Gov. Cooper's office: (919) 814-2000
Contact his staff by email: